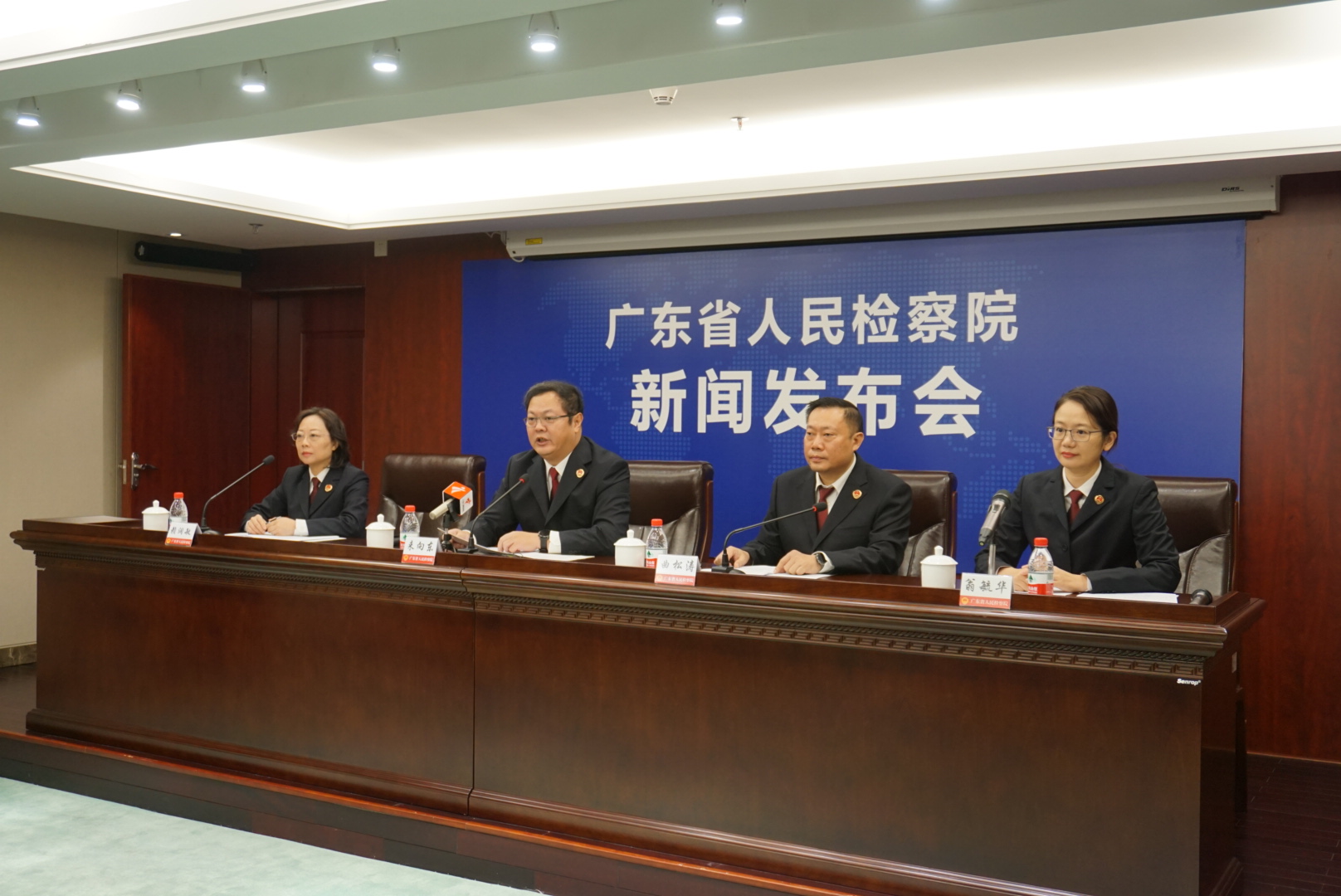 Lai Xiangdong (center), deputy chief procurator of the Guangdong High People's Procuratorate, notes Guangdong's prosecution of a large number of cases involving organized crime. [Photo by Zheng Caixiong/chinadaily.com.cn]
  Guangdong province has made steady progress in the fight against crimes involving organized crime in recent years, a senior prosecutor said.
  Lai Xiangdong, deputy procurator general of the Guangdong High People's Procuratorate, said prosecutors across the province, have prosecuted 18,398 people in 3,979 cases involving racketeering or other sinister forces in society after a nationwide campaign was launched three years ago.
  In 496 cases, 4,663 people were prosecuted for crimes involving secret societies, Lai said at a news conference in Guangdong on Tuesday.
  "Guangdong has prosecuted the largest number of cases in the country involving secret societies — which are sinister and evil forces," Lai said. "The effort contributes to the creation of a sound social order and positive environment for economic growth."
  Ten cases that were supervised by the central government have all been concluded, Lai said.
  In addition to prostitution, gambling and drug-related crimes, organized criminal groups have used violence to monopolize local markets and force residents to trade. They have also been involved in crimes involving fraud, loan sharks and trick loans, he said.
  Weng Yuhua, a senior prosecutor from the Guangdong High People's Procuratorate, said bank accounts with more than 4.5 billion yuan ($680 million) once controlled by criminal syndicates have been frozen for further investigation.
  Real estate and vehicles controlled by gangs have also been seized, she said.